Configuring Gmail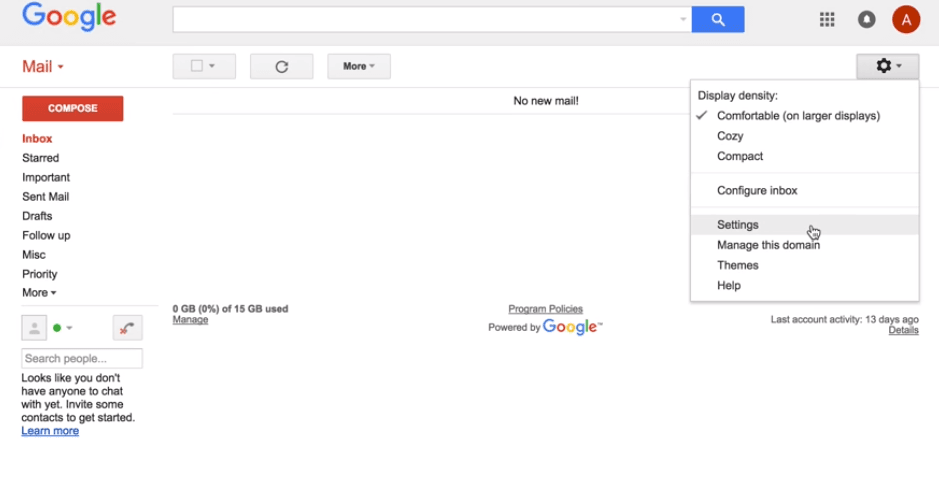 Click on the cog in the upper right corner, and open the Settings.

Go to the "Accounts" tab.

Click on "Add Another Email Address".

Enter the desired display name and the address you just created.

Check "Treat as an alias", and click on next step.

Your alias is now linked to your account.

Select "Reply from the same address the message was sent to" .
SMTP GMAIL :
You can use Gmail's SMTP server, as long as you activate
Google's two-step authentication
.

Step-by-step instructions:
Gmail settings, "Accounts and Import" tab

.

Add the email address you created.

Type the name and email address to be added.

For SMTP Server, type: smtp.gmail.com

For the username, enter your full Gmail address including @gmail.com

For the password, provide the App Password generated in Google Accounts at https://security.google.com/settings/security/apppasswords

Leave "Secured Connection Using TLS" selected as is.

Add account.
You're

ready to use your newly created email address just like any other account. 🥳